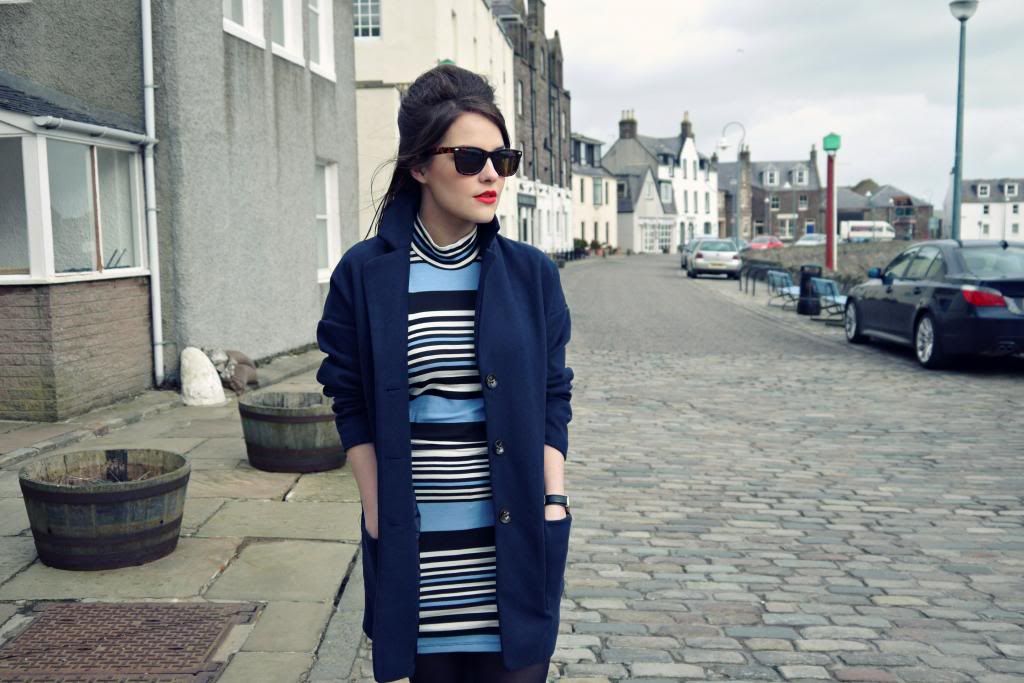 Well, well, well. Don't I look like a right little grump in that first photo. To be honest I think I was having a moan about the weather inside my head at the time and forgot to alter my face to something more photo-appropriate. I was wearing
this dress
from LOVE which I absolutely love (love, geddit? heh.) but it's sleeveless and, although my jacket's warm, I should have worn a jumper too. Turns out my Mum's been right all along about wrapping up.
In other news, I had a massive panic when I decided that Pancake day was last week and that I must have missed it, so me and my flatmate walked along to Tesco today to buy supplies to make some and realised that it's, um, tomorrow. We still went ahead and made them so I'm currently rolling about my flat regretting eating that last one. Instead of saying 'No, no thanks - I'm full now, pancake', I reacted by going like
this
.
Never again.
Lastly I set up a wee blog sale at the weekend which you can check out
here
if you so wish.
Amy x