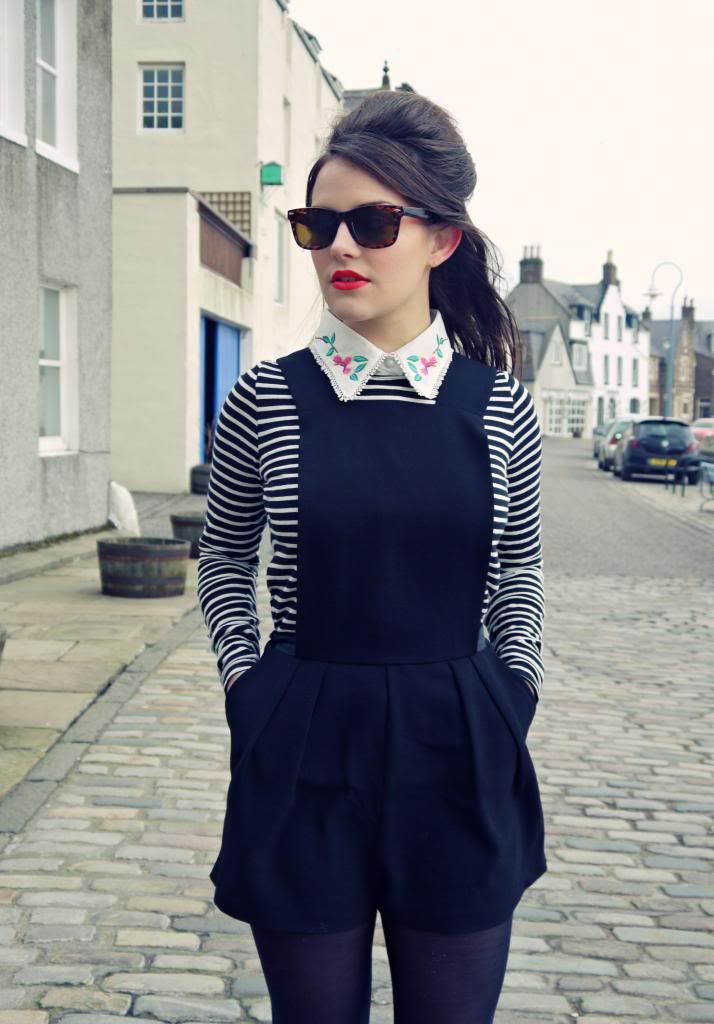 I was in New Look last week doing a return when I spotted these stripy tops for only £5.99 and, as usual, my 'return' turned into an exchange. They had five or six different colours available and I was determined I was going to buy them all. Thankfully by the time I got to the till I'd managed to enlighten myself as to the fact that this was a ridiculous idea and put three of them back, keeping only the one I'm wearing and
the cream one
. It was only when I went to hang them up in my wardrobe beside this
Lavish Alice blouse
that I realised I really liked the way they looked together and, thus, an outfit was born. I know that's that's a lot of exciting information to take in all at once so if you need a breather to recover I understand. Lavish Alice also have a wee pair of
matching shorts
in stock at the moment which I think would be really nice for Summer. Oh Summer, I've pretty much forgotten what that is.
Lastly, in other exciting news - I use the term exciting loosely here - I think I found the perfect shoes tonight. It's my birthday next Friday so if any vouchers or moulah come my way they're going right towards these
bad boys

.
Or maybe the
black
? Heh, I don't know.
Amy x