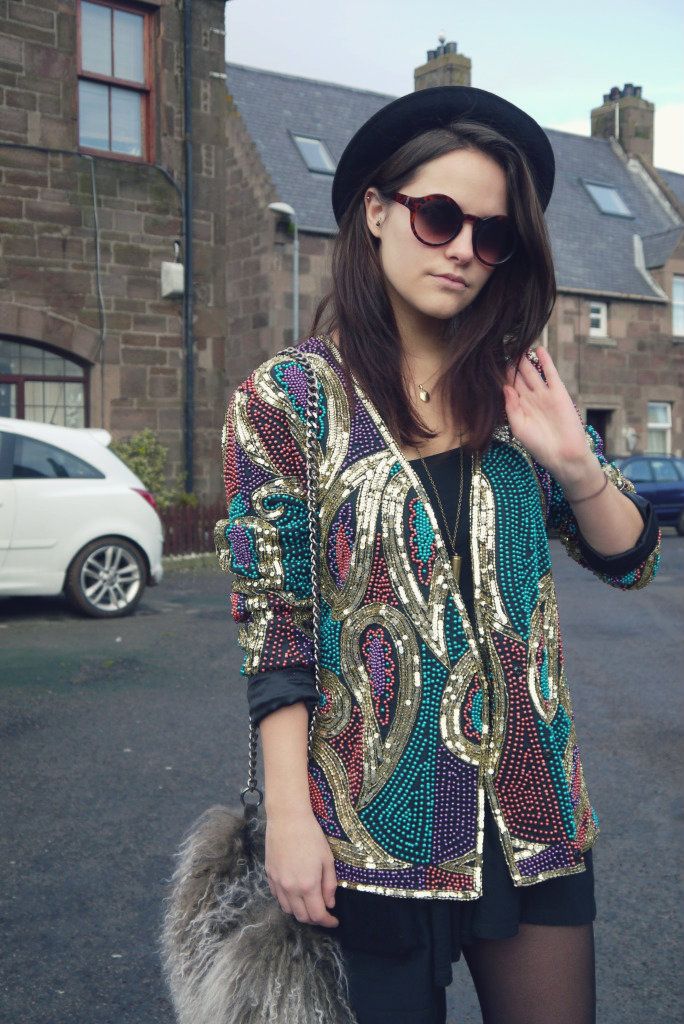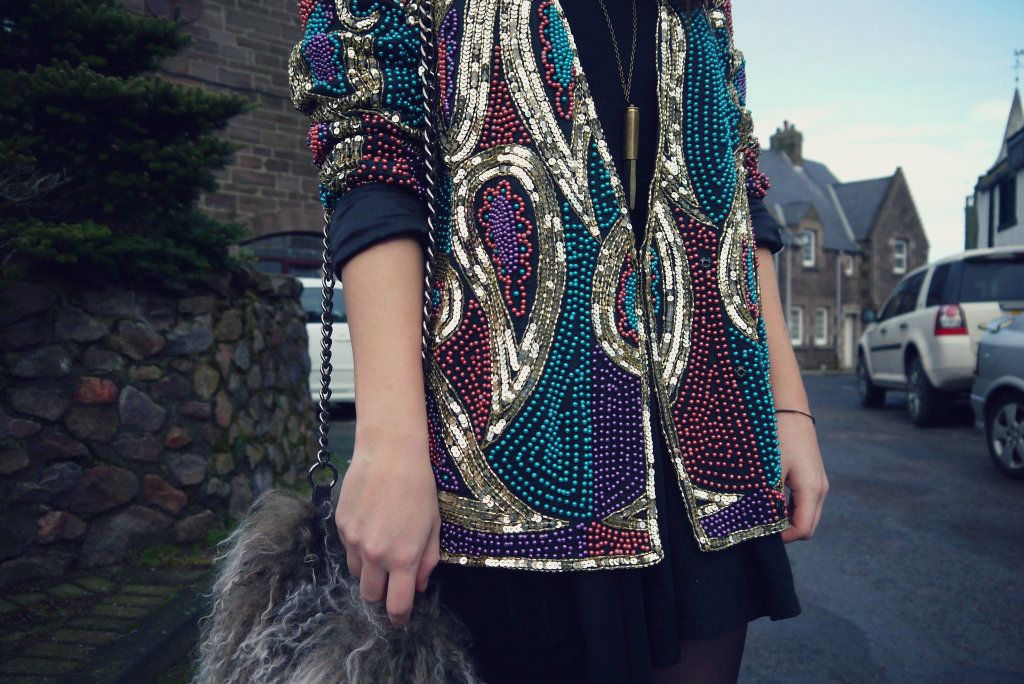 Sequin jacket - c/o
Virgos Lounge
// Dress - Topshop // Bowler - H&M // Bag - River Island // Boots - c/o
Missguided
Virgos Lounge is one of my favourite brands so it was really lovely to get a chance to collaborate with them. I decided to try out this jacket because it reminds me of one I flirted with at a vintage stall a couple of years back and have regretted not buying ever since. And, like I thought, I wasn't disappointed. They haven't skimped on embellishment like you tend to find with some brands - it's so heavy that it actually bent my hanger which was weirdly exciting. If you're still looking for a New Year's outfit, or, like me, just have an embellishment fetish, you should check out the amazing range
here
. You can get 20% off all orders at the moment too using the code VLPARTY20.
Well, this'll be my last post before Christmas so Merrrrrrry Christmas in advance, I hope everyone a good one!
Amy x
P.s I know you're probably thinking 'It's zero degrees outside, drop the sunglasses woman,' but I've had hardly any sleep this week and, as a result, my eyebags have grown eyebags of their own. And no one wants to see that.